Storing files is an essential part of digitizing a club's database. Sportlyzer allows you to upload files to a player's profile, making it easier to manage player information.
The files are split into three categories:
Medical files
Legal files
Other files
All common file formats like CSV, DOC, and PDF are supported, and the maximum file size per upload is 10 MiB. If you need to upload a digitally signed document, please note that the supported file format may vary depending on your country of origin. If you encounter any issues uploading a digitally signed document, please contact our support team at support@sportlyzer.com, and we will add your region's file format to the supported list.
Uploading files to the player profiles
Uploading files to the player profile as a manager
Open the athlete profile
Select the subsection "FILES"
Hit on "UPLOAD" and select the file on your device

Uploading files to the player profile as a coach
Ensure that the manager has granted the coach the right to "Edit Player profiles"
Open the athlete profile
Hit on "Edit Profile"
Scroll to the sections "Medical information" and/or "Membership information and hit on "Upload" to select the file from your device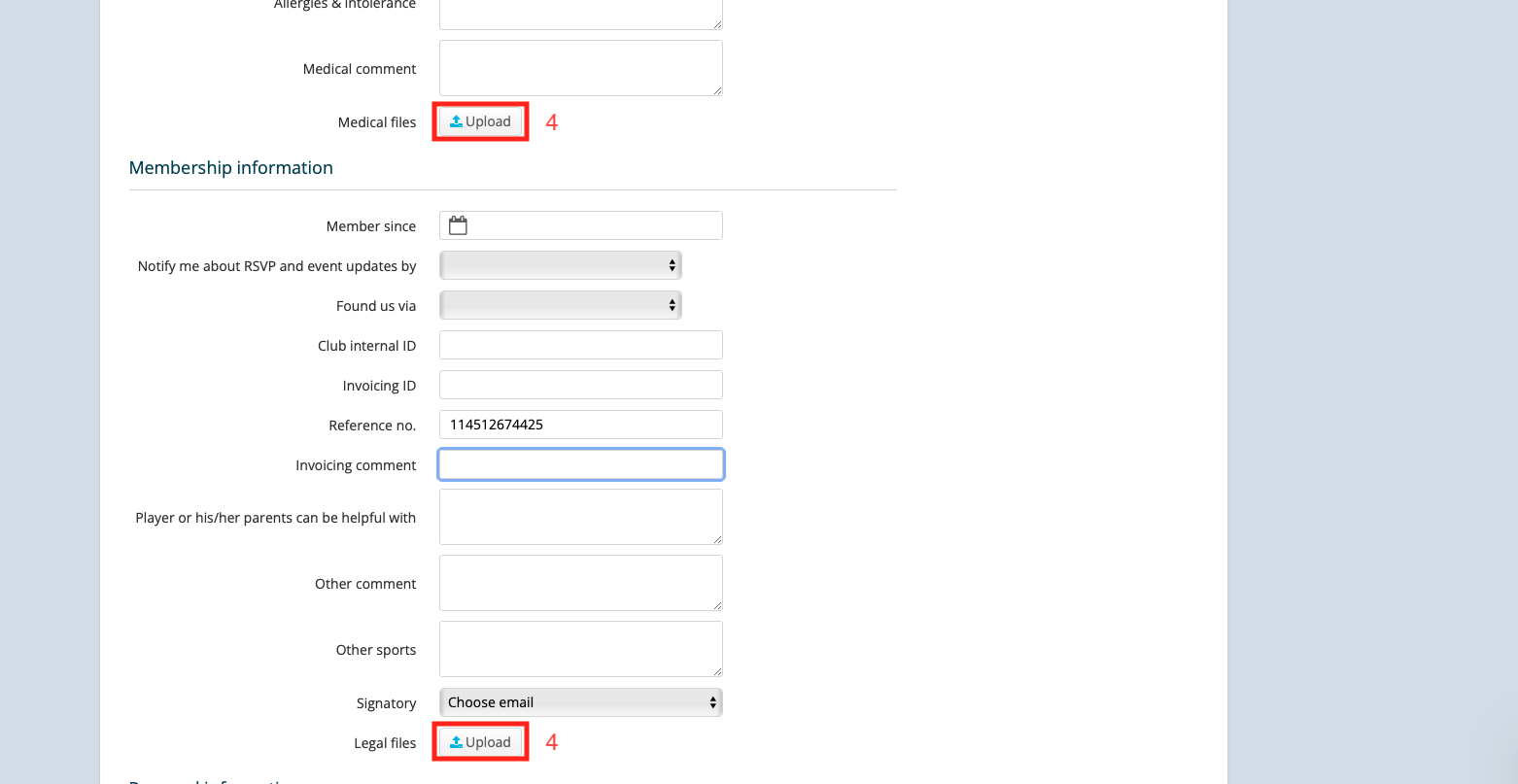 Uploading files to the player profile as parent or player
To enable file uploads for players and parents through the mobile app, make sure the "Membership registration form settings" are configured accordingly. If either "Medical file upload" or "Legal file upload" is set to "Ask" or "Required," players and parents will be able to upload these files to their profiles directly from the app.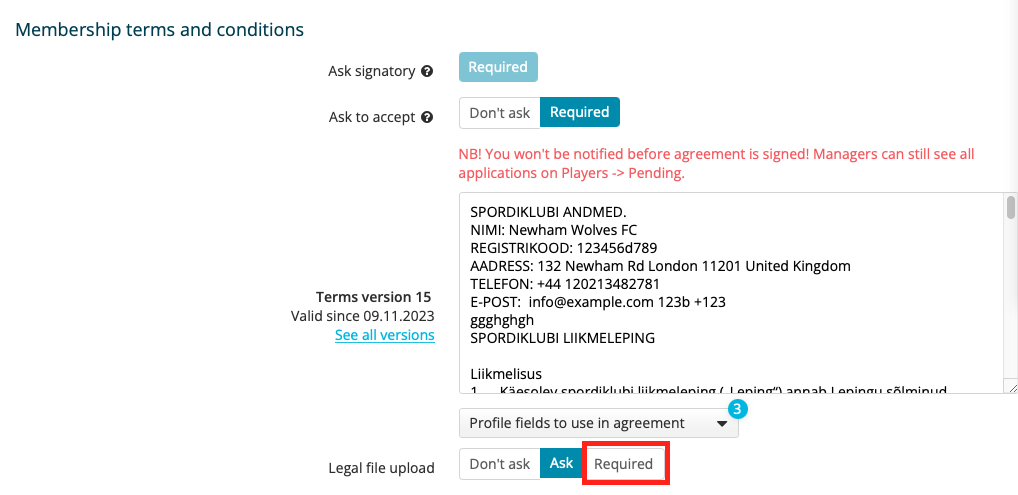 Downloading the files


To access an individual file, navigate to the athlete's profile, click on "Files," select the desired file, and press "Download." You will then receive an email with the file. For bulk file downloads, follow these steps:



Open the "REPORTS" view

Under "Player Reports," choose "Export Files"
Select the groups from which you want to download files
Choose the desired file type: Medical, Legal, or Other
The download will commence in the background, and you will receive an email containing the prepared files.