The Calendar page lets coaches and admins create workout plans and event schedules for their sports teams.

IMPORTANT!
The calendar is accessible for coaches and managers only. When workouts or events are scheduled for athletes or groups, they will be automatically synced to the training diaries of these athletes.
The app allows creating single workouts and workout plans for groups. To create specific plans for individuals, check our Smart Coaching app. 
Navigate to the Calendar page to start adding single events like competitions or recurring schedules.
In the top-left, you can filter all events in the Calendar by event type (workouts, events, competitions), group or assigned coach.
In the center, you can change the date
In the top-right, you can switch between different view modes (List, Day, Week and Month).
Click on "Enter full screen" to extend your calendar over your screen. This provides you more room to work on your plans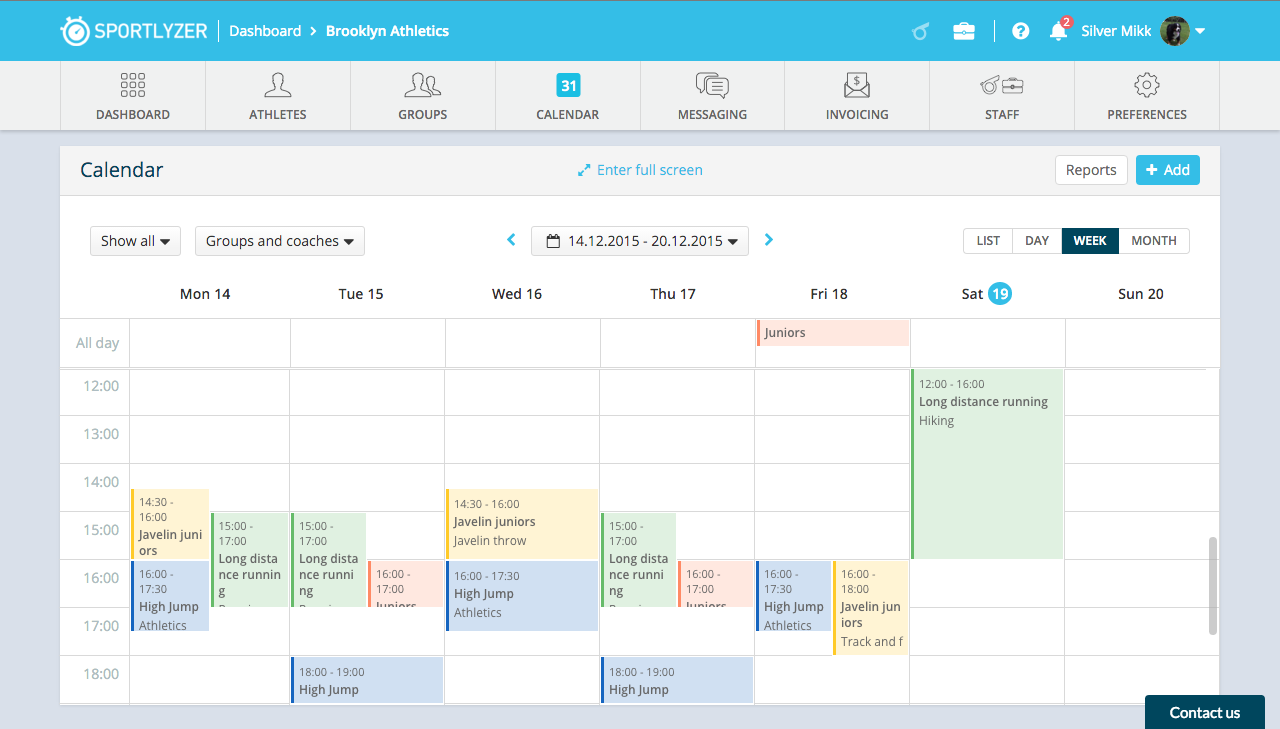 Click on anywhere in the schedule area or on the "Add" button to create single workouts and events or on the "Add recurring week plan" button to create repeating workout plans.
Click on any created event to see its details