Track attendance in your workouts and events to see and analyze who has participated and who has not. This data will also be synced with your Invoicing-page to help set the training fees.

First, navigate to the Attendance page in your dashboard. Here you can see an overview of all your events. Choose the event (that has already occurred) and scroll down to see "Mark" button on the bottom of the page. Remember that you cannot track attendance in events that have not taken place yet.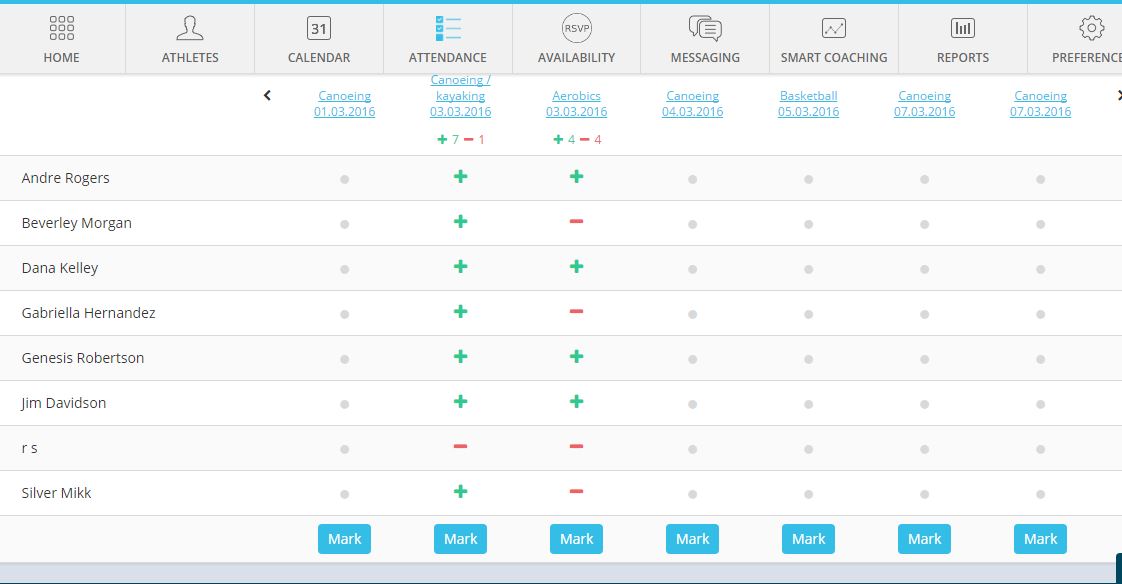 In the new window:
Choose the members who attended the workout or event. By checking the uppermost checkbox marked "Check all", all members will be selected. Note that only members from the group the event was planned for are shown.
Click on "Add participants" to add members from other groups. Search members or choose them from the list. Click on "Confirm" to continue.
When finished, click on "Save changes"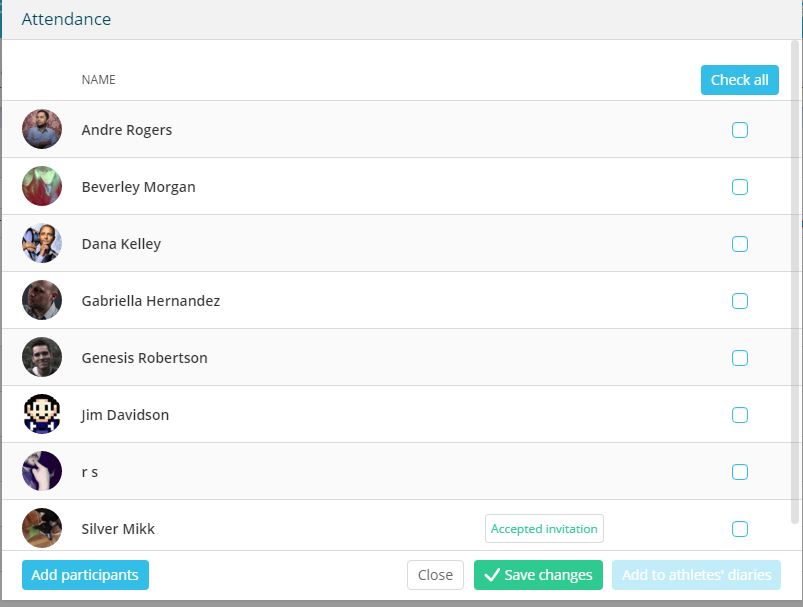 The marked attendance data is synced with the Invoicing page to help you set training fees. You can get the individual athlete attendance information if you go to the Athletes tab and look at the Attendance column or the full statistics can be exported by using the Reports tab in your dashboard. Happy exploring!