By default, Sportlyzer uses 4 different training zones to determine and guide your training. Sports scientists have discovered that 4 zones are enough for a variety of sports and still easy to remember.
In this chapter you will learn:
PS: Here you can find more information about heart rate zones in Sportlyzer and how the athlete can configure his/her training zones.
Configure custom heart rate zones for an athlete
If you prefer a custom heart rate zone configuration for the athlete, you can visit the "Training zones" section of the athlete's profile and edit the values and number of zones.
Important!
Here you can see the Training Zone section of your account.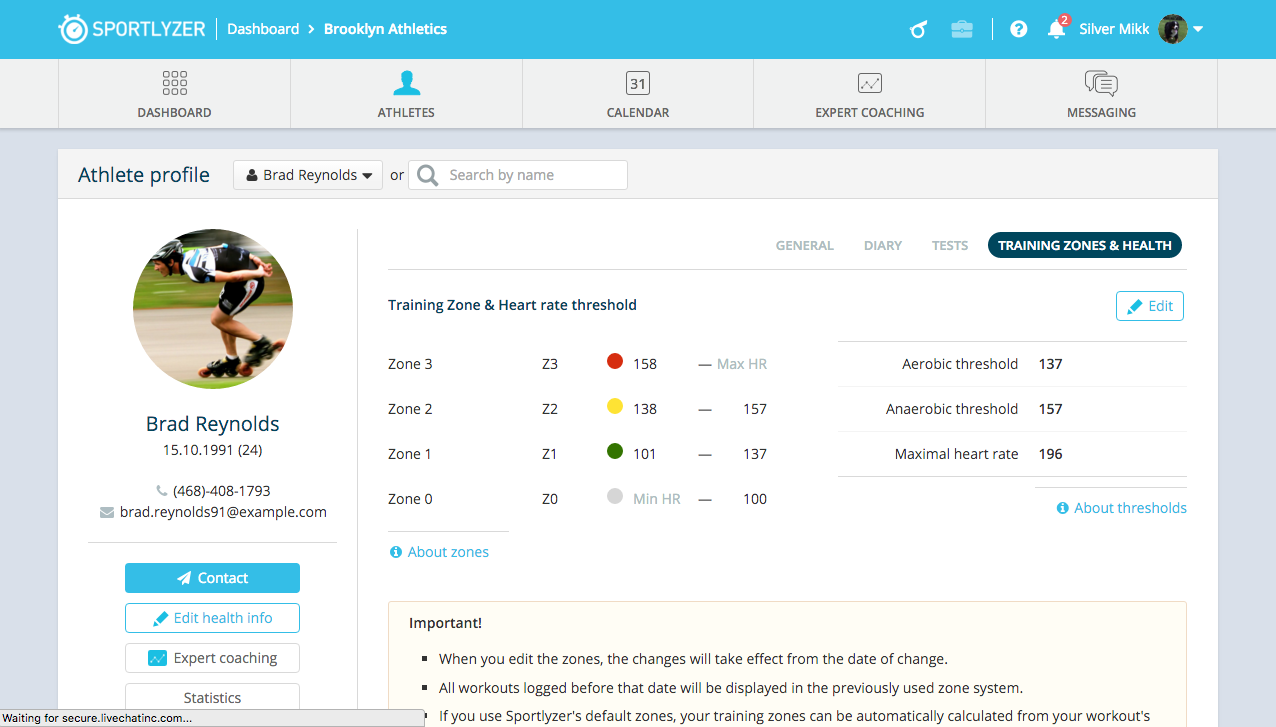 You can create custom zones by clicking "Edit" on the top-right of the panel and selecting the "I want to use custom zones" checkbox.
Now you can add, remove and rename your custom zones.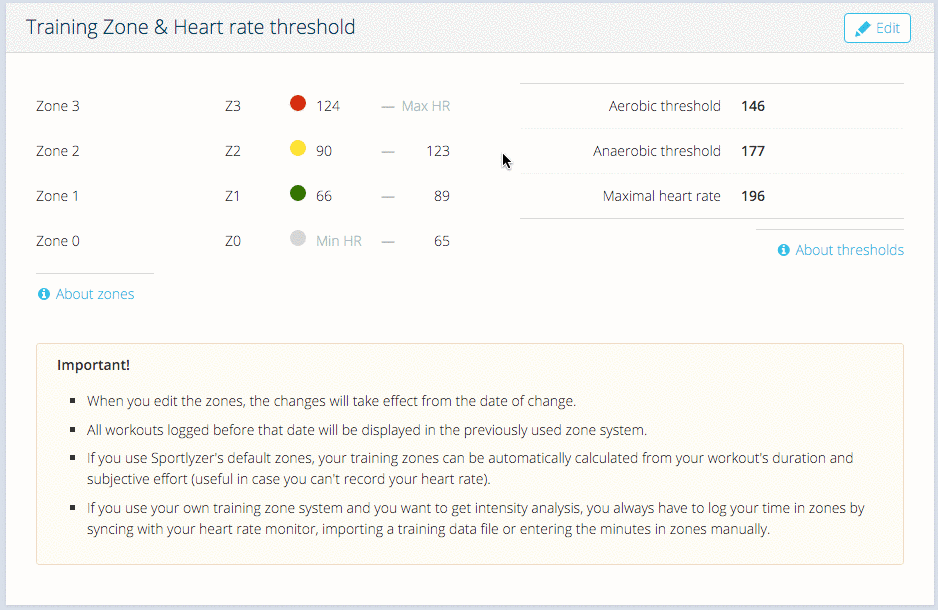 Please give each zone an abbreviation so the athlete can recognize it when he/she has to fill them in a workout.
Effect on athletes training data
Now that you started using custom heart rate zones - congratulations! But what changes did it bring? Well... here are some of the most important changes:
The heart rate configuration changed and so did the heart rate chart below the training log.

When the athlete enters workouts manually, he/she has to enter his/her heart rate distribution manually. These fields will appear when entering a new workout.

Imported workouts and workouts, which are synced from a third party platform are automatically analyzed and read. E.g. when an athlete syncs a running session from Garmin Connect, Sportlyzer will automatically read the heart rate data and calculate the time in the custom heart rate zones. How awesome is that?