Changes and new features available after this update are the following:
- We added functionality to your athletes' attendance tracking.
You will now see a detailed view of athletes' attendance history (including events and competitions) from the Group page and Athletes page.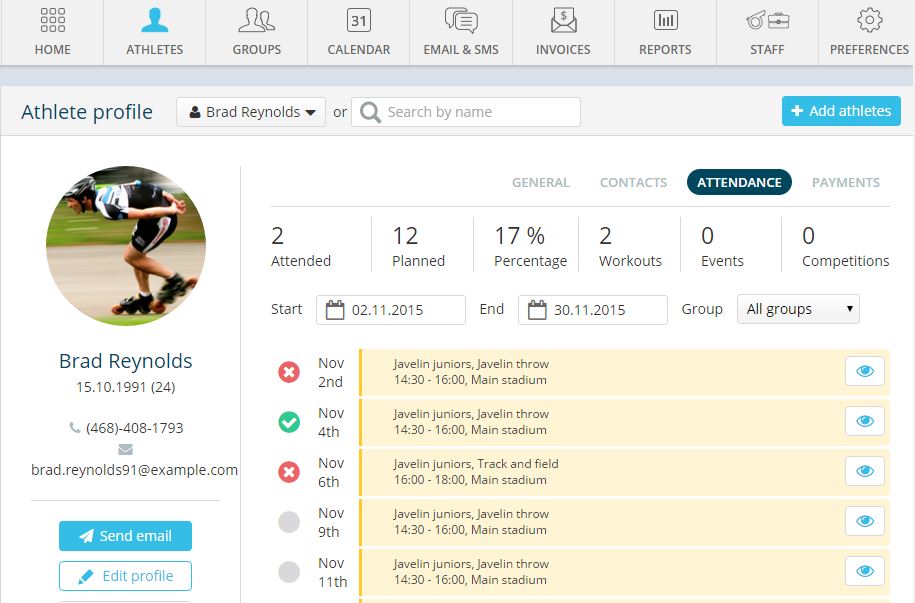 - We improved the overview of your club's finances.
You'll have a better summary of all club invoices and projects: created, sent, paid and unpaid.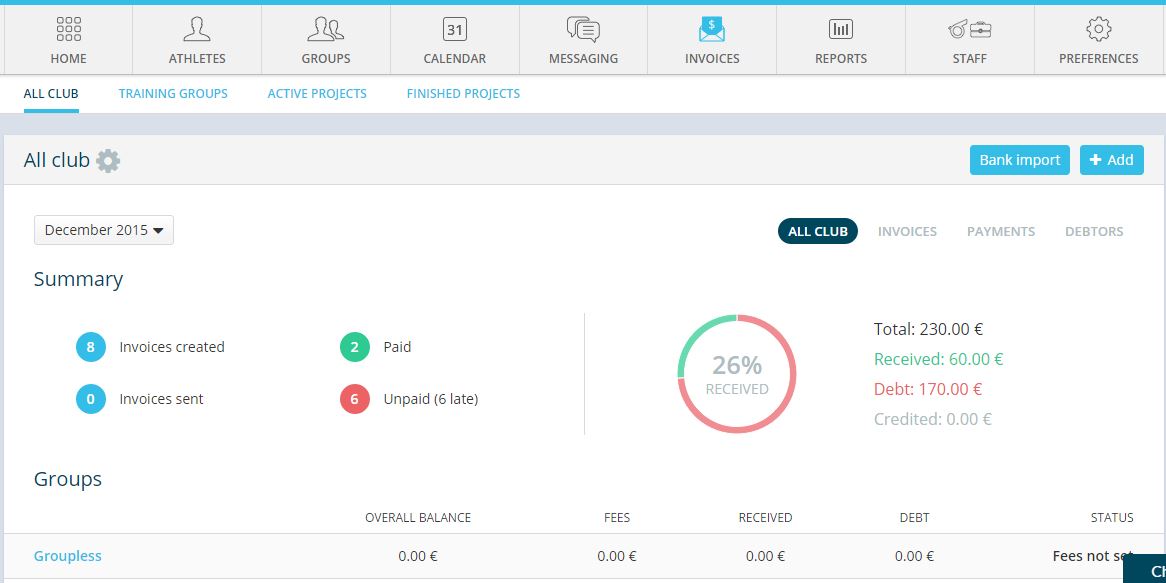 Log in and check out the Invoices, Groups and Athletes tab!