You can create invoices for specific projects in Sportlyzer. To start creating a new project, go to the Invoicing page.
Click on "+ Add" in the top right
Choose  "New project"

Enter the project name
Enter a project description
Click "Save"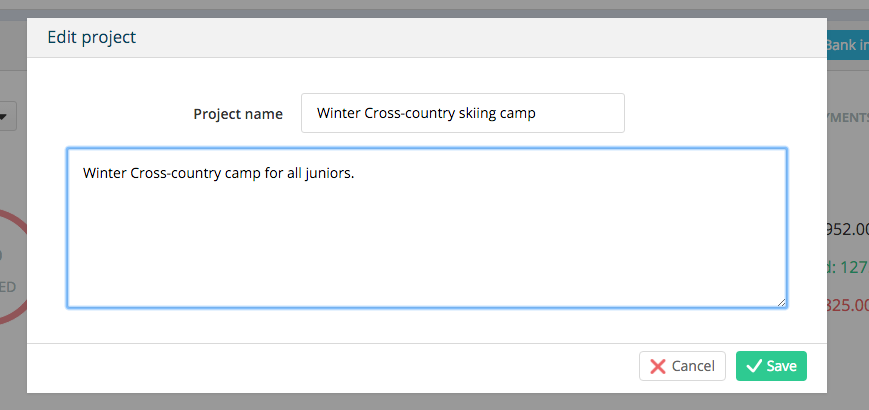 After saving the project, you can access it under "Active projects" from the third navigation level on the top. Make sure to create a new project before starting to generate invoices for that project. 
You can comfortably add any members from your club to the project. You can select only a few members or add whole group(s) - it's totally up to you!