Answer: Yes, you can. You are not forced to pay any more bills when you stop using Sportlyzer. You can cancel your Sportlyzer Premium subscription at any given time. 
To cancel your subscription of Sportlyzer Premium for your club, please go to your Club preferences. And view your current subscription.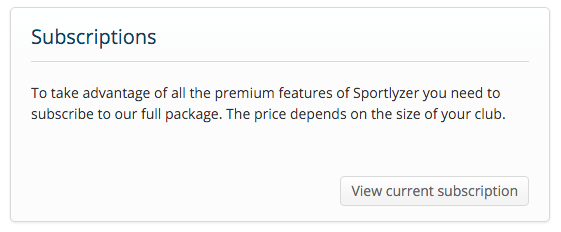 Click on "Cancel subscription" and confirm your action.
You can cancel and subscribe again as often as you like to - we don't always have to understand why. :)