We take the privacy of your data very seriously. All the data you enter on Sportlyzer will be stored securely and is visible only for those who need to see it. For example, coaches won't have access to your detailed personal contacts and club managers won't have access to your training diary.
There are 4 different types of users, who interact with your information. The first one is you - the athlete. Second and third one are coaches of your club - those who coach you and those, who don't (we name them "Group coach" and "Foreign coach" respectively). The last user-type is the manager, who has the most power in the club.
Your data is grouped into different categories:
The tables below will help you understand who can access (read) your data and who can edit (write) your information. You will see, that different user-types have a different level of access and rights and that your data is kept safe.
For additional information, you can read this article that explains the difference between coaches and managers.
Account data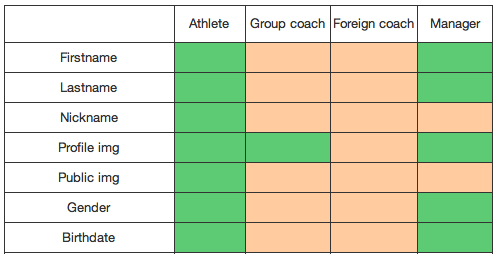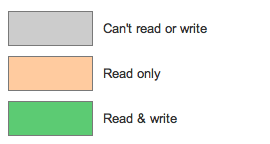 Contact information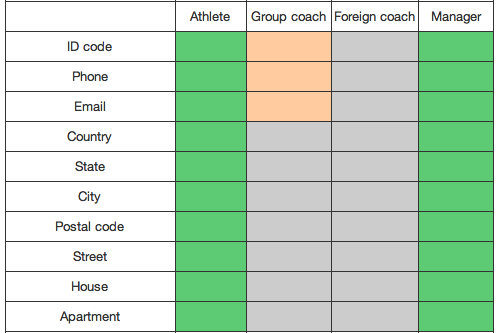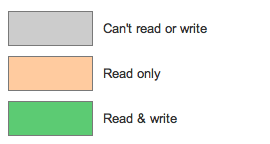 Your contact persons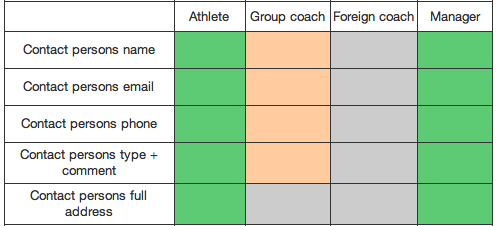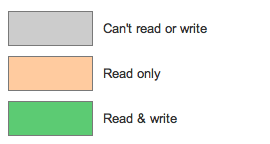 Health & sports background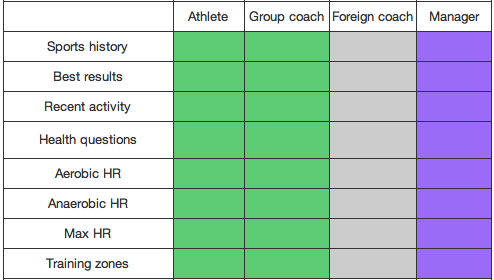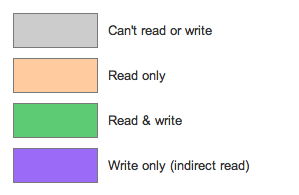 Data Sportlyzer tracks