If you have the policy in your club of signing the membership agreement or you would like to implement this rule, we have the perfect tool for you. 
Make sure that you're in the Manager view when going to the Main Dashboard of your club.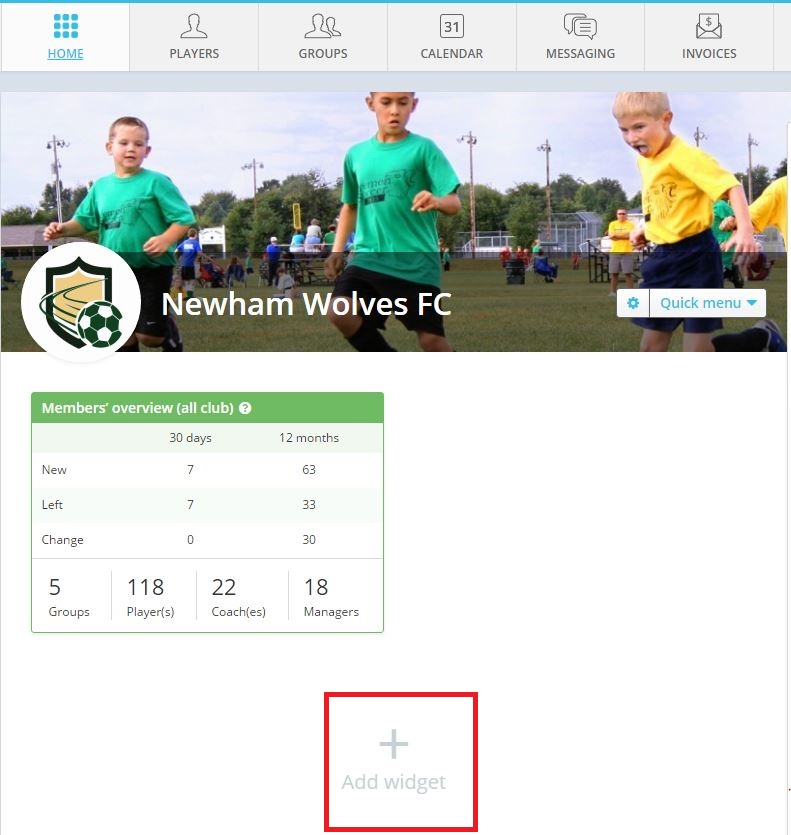 Here you can see the Main Dashboard view of your club where you can add all the widgets to see what's going on in your club. 
You can also add the "Unsigned membership agreements" widget here to have an overview of the members who haven't signed the agreement yet. 
If you have successfully added the Membership agreement widget to your Dashboard, the next step is to add the membership agreement itself.
After you have copied the Membership agreement to the empty field, the widget will automatically show the list of people who haven't signed the agreement yet. Now you just have to choose the Send Agreement button and Edit the text if you want to make any changes to the prefilled template.  
NB! You don't have to change the phrases in the brackets, they are there to fill the information automatically with the name of the recipient(s), include the link to the agreement and your club name at the bottom of the letter. With their help, we can send the agreement to all the members at once. 
Now just press Send and all the recipients will get an email with the link to accept the agreement.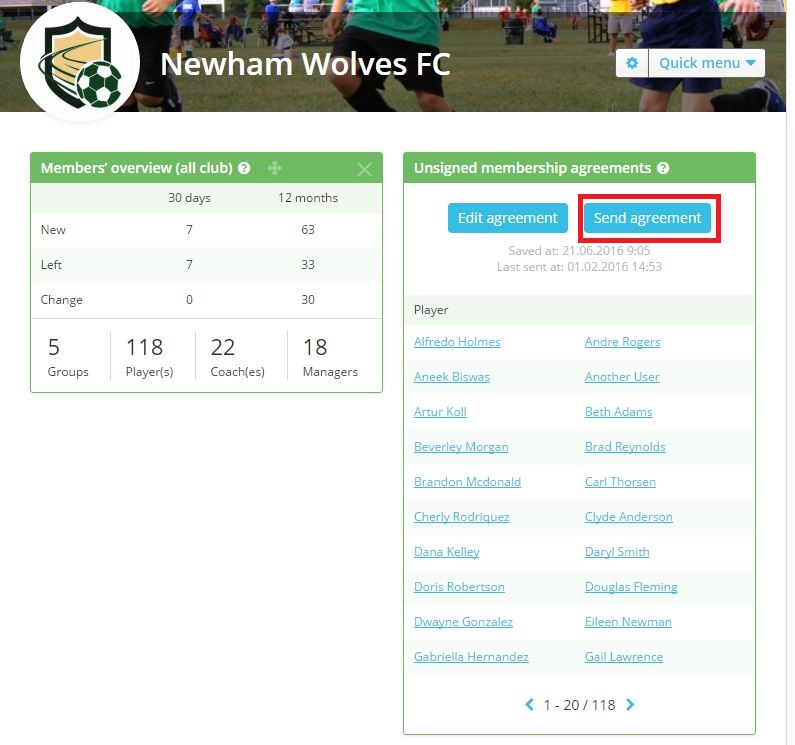 Good luck with taking your club to the next level!