Sometimes, parents forget to pay the invoice when they receive it. It happens. You don't need to worry about approaching them personally or spending a lot of time contacting each parent. We've made sending reminders quick and easy for you.
1. Go to Invoicing and click on Debtors.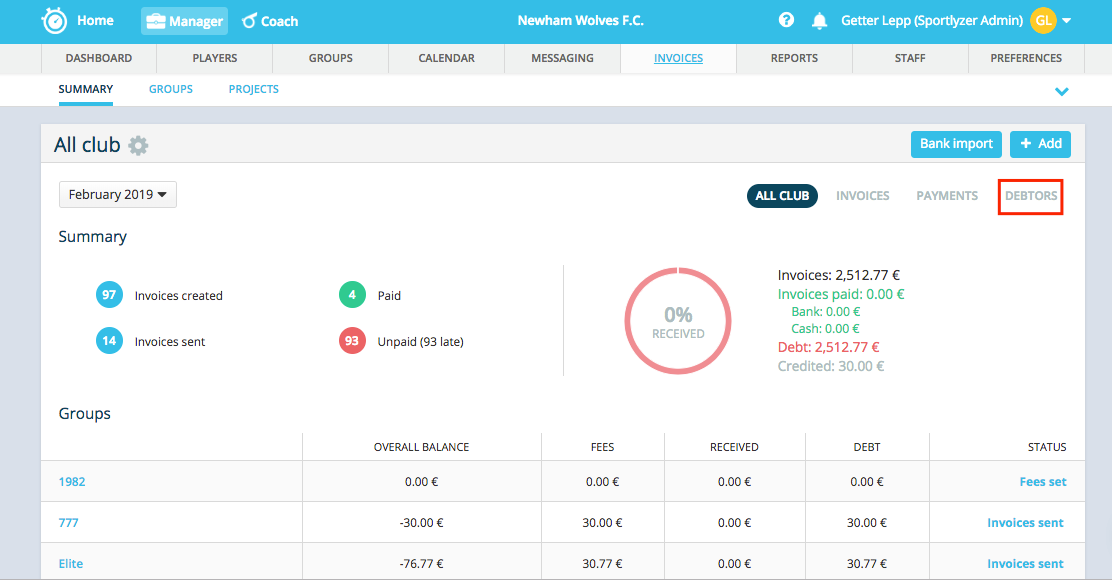 2. To send reminders to all debtors, click on "Send reminders" button in the upper left corner. After that, a small window opens where you can choose a date. People who have received a reminder on or after the following date will be skipped. Use tomorrow's date to send reminders to everyone.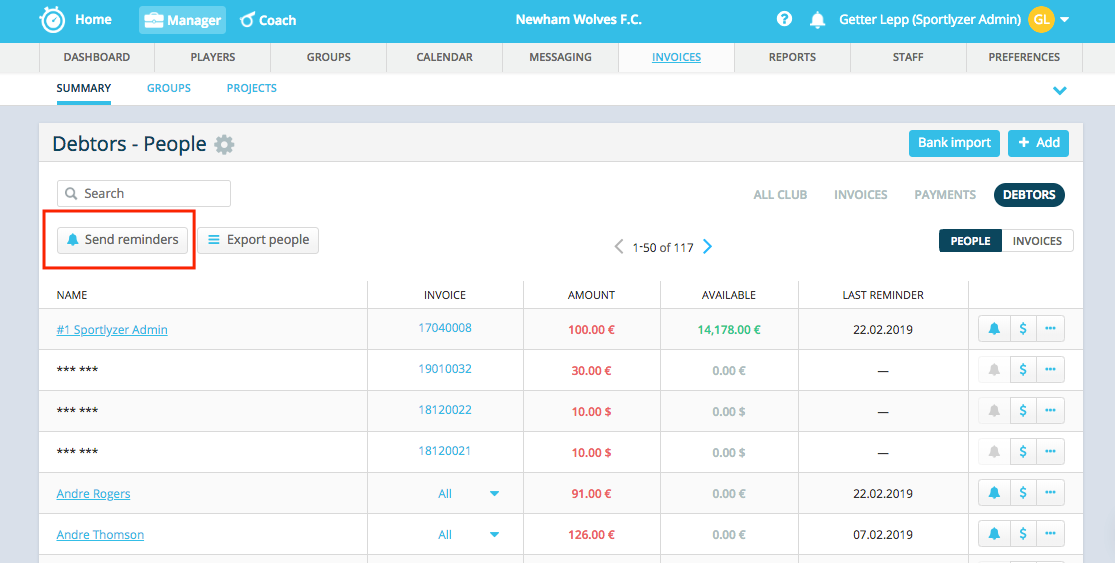 After you have chosen the date, click on Continue. Write an email and click on Continue again.   After this, you just need to confirm and the notifications are ready to be sent. 
That's it!
To send a personal reminder, click on the small blue bell icon on the right of the athlete's name.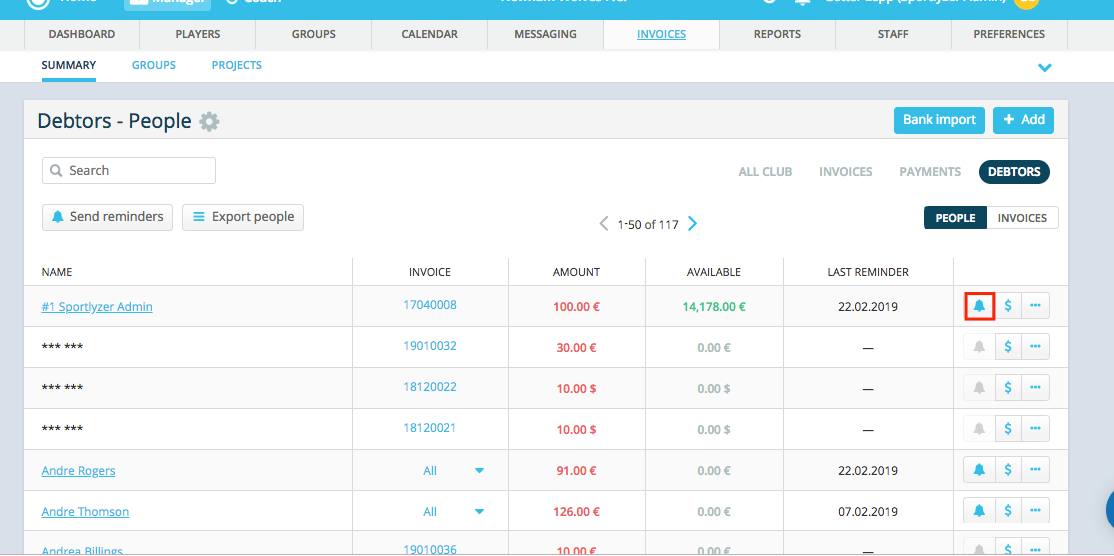 After that, you only need to edit the email template (if necessary), click on Continue, confirm and send the reminder.
Done!