Unfortunately, there isn't a simple and quick way to download test results as a PDF file yet. But that doesn't mean this cannot be done at all.  
To save your test results as a PDF file, do next:
1. Open the results that you wish to save 
2. Open browser menu (usually three little dots in the upper right corner of your browser) or click on CTRL + P.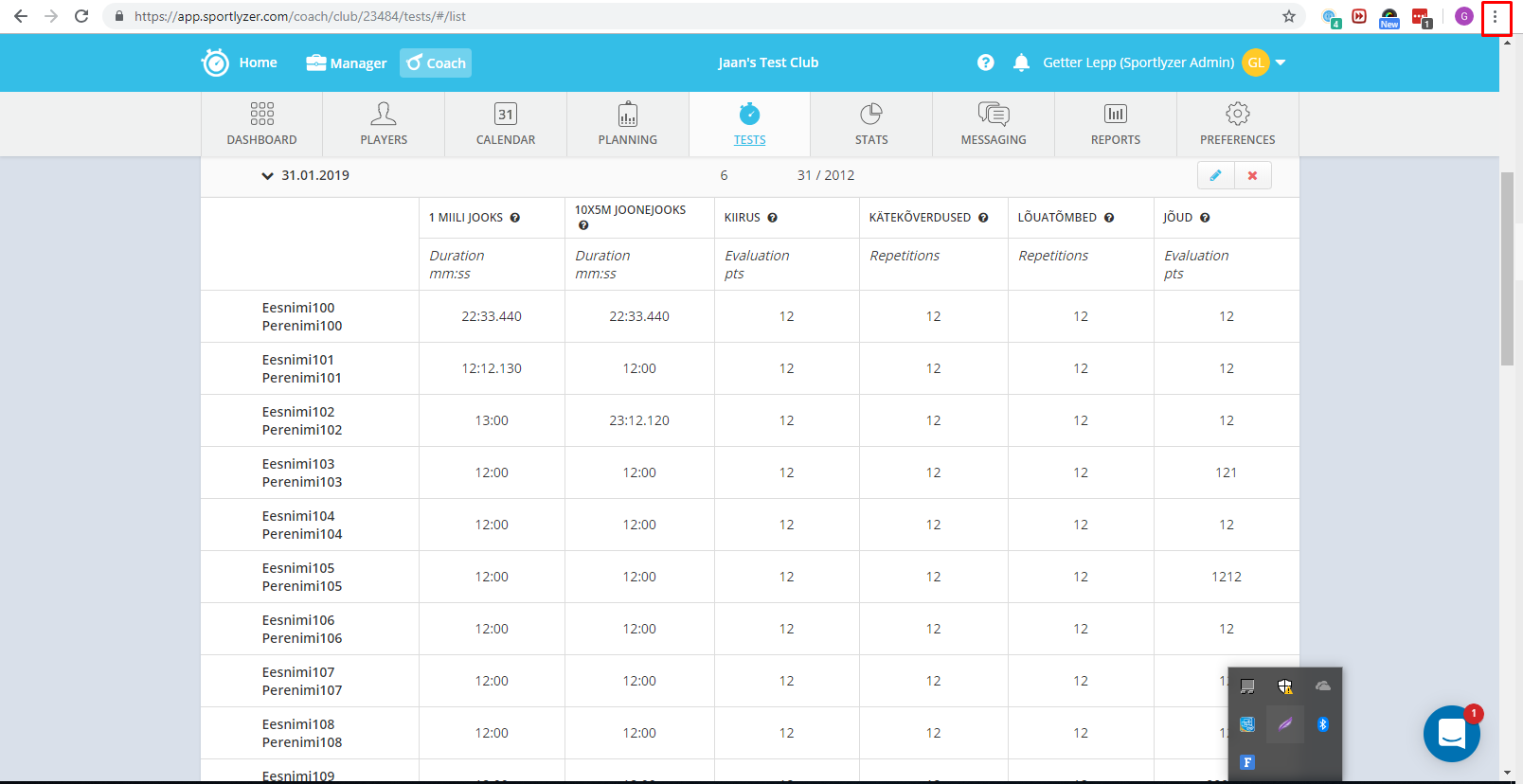 3. Printing window opens. 
4. Change the destination to "Save as PDF"
5. Click on "Save".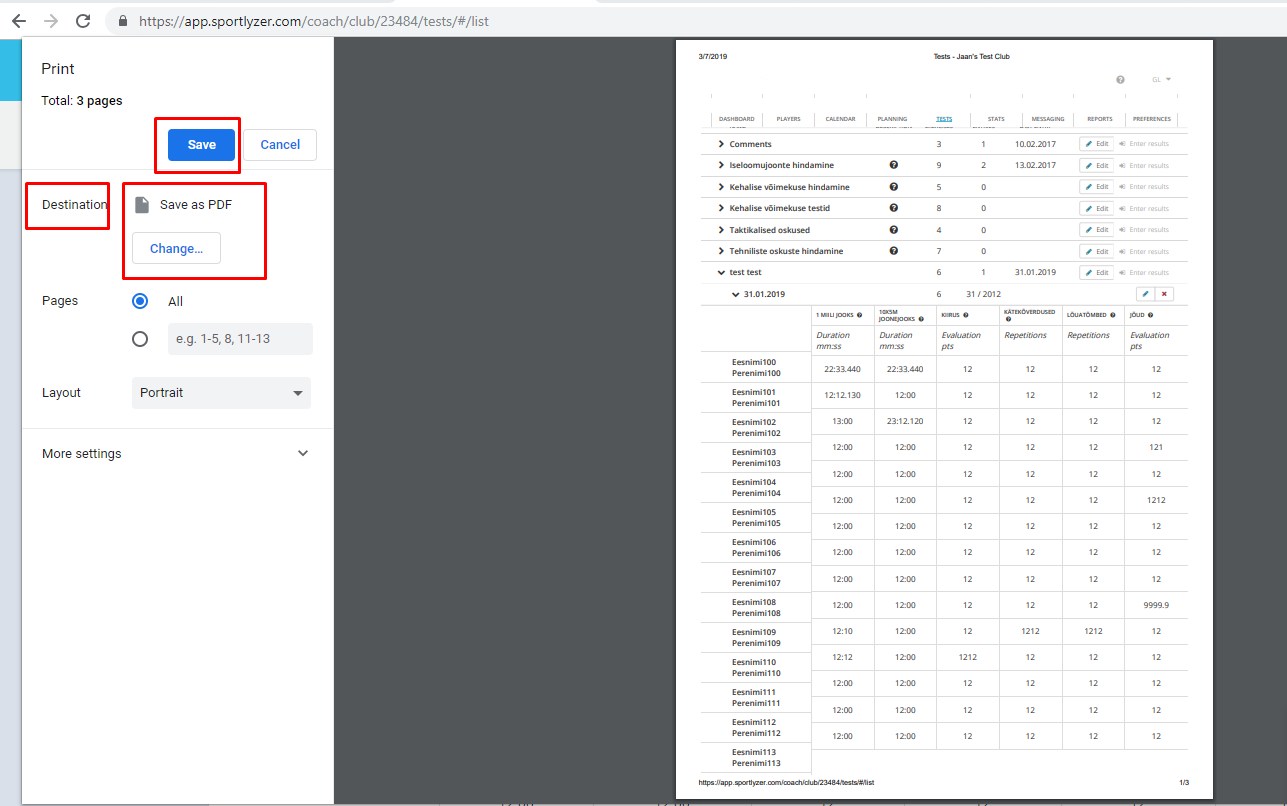 That's it! All results of your test will be saved as one file.